Families Flock to Panama City Beach Real Estate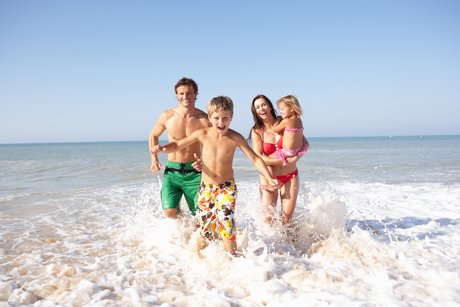 Panama City Beach real estate is the best place for a family beach vacation and a great place to live year-round. Relax on the beaches, explore the excitement of attractions and events, or schedule a tour on land or sea with seasoned locals. Panama City Beach property is also known for its vast shopping and entertainment options, many spots located in the heart of the city at Pier Park, a 900,000 square foot shopping center and entertainment plaza.
Water activities are a no brainer in sunny Florida, but even for the non-water bug there are endless options for fun. Boating through the coasts most beautiful beaches on a GeoTour (perfect for geocachers), enjoying an afternoon in one of the many parks of the "Undiscovered Florida Coast" (a telling nickname of all of the wonderous, rare beauty to explore in Florida), or catching a game at the new Panama City Beach Sports Complex are just a few of the eye catching options that captivate so many tourists coming through this happy town.
Prop Your Feet Up on Panama City Beach Property
Take a break and find a place to rest your feet and feed your belly at the same time at one of Panama City Beach's on-the-water eateries with menu options from fresh seafood to authentic Floridian barbeque, a perfect way to end (or start) your day. Keep an eye out for exciting annual events like the New Years Eve Beach Ball Drop, the Mardi Gras and Music Festival, or Beach Home For the Holidays, each one a perfect homage to the local color and culture of this fun-loving town.
Never been? Don't worry! Panama City Beach has many options for out of towners, with resources available to you before your stay even begins! Visit the city website to view, reserve, and plan all of your potential adventures and experiences that await you as you move into Panama City Beach real estate.