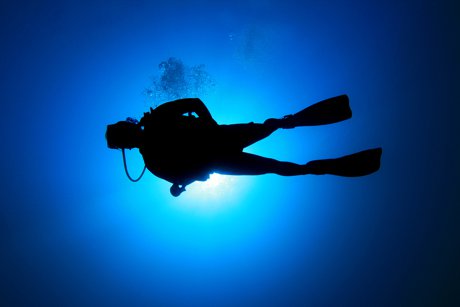 The mystery of the ocean's depths has always intrigued those on the land living in Panama City Beach and beyond. A short trip down Highway 98 leads to the Man in the Sea Museum where the history of underwater exploration of the sea is showcased.
Man's early attempts at traversing underwater included rudimentary diving and fishing equipment such as breathing apparatuses crafted from animal skins. The evolution of personal diving equipment is more than impressive when comparing the transformation of old to modern gear. Commercial diving outfits are laid out for scrutiny next to a substantial collection of masks and helmets. Underwater crafts have also gone through significant changes. Visitors get a glimpse of early model submarines onsite while touring the Underwater Traveling Modules exhibit. Guests line up to view past United States Navy Sea Labs including the "first underwater living facility." A journey to the Coastal Systems Display teaches patrons about the history of U.S. Navy.
Life Under the Waves Comes to Light on Panama City Beach Property
Friendly staff greet visitors and brief them on the museum's holdings. Self guided tours are easily accomplished. Guided tours give extra insight into the sealab. Multiple vessels allow boarding causing imaginations to soar.
The doors to the Man in the Sea Museum are open Wednesday through Saturday from 10 a.m. to 3 p.m. Admission is $7 for adults and $5 for children ages 6 to 17. Children under the age of 5 may enter for free. Military members and senior citizens receive discounts on ticket prices. Membership packages are wonderful for beach bums living in Panama City Beach. Including complimentary admission to the museum, other perks incorporate member only events, preferred admittance to special events and additional discounts. Options for memberships range from one year individual to family and lifetime sponsors.
After a visit to the Man in the Sea Museum on Panama City Beach property folks may look at the ocean a bit differently. The mystery remains hidden in its depths but man will forever try to get a glimpse of the secrets of the sea!