I just sat down to eat my dinner when my phone rang. I didn't recognize the number but I answered it anyway. "Hello I am calling to let you know that you qualify for (click)." Another pesky telemarketer. It seems it always happens at dinner and it leaves a bad taste in my mouth. I don't know about you but I hate this method of sales.
Prevent Unwanted Telemarketing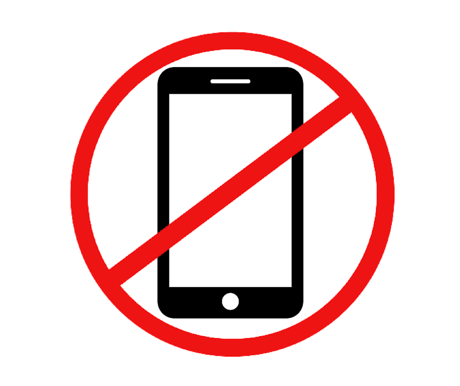 Did you know you can register your phone number on the National Do Not Call Registry, and Florida residents you can register it on the Florida Do Not Call Program as well? 31 days after you register telemarketers will be violating the law each time they call you. It really does help cut down on the annoying, unwanted disruption of someone trying to sell you something.
I am not a salesman and I'm sure not a telemarketer. I market and coordinate real estate transactions. I do not use these methods to acquire business. However, there are plenty of real estate agents who are telemarketers. That's fine if it works for them and they do not do it illegally.
There are two types of potential clients that are often targets for real estate telemarketers: FSBOs and expired listings (owners of homes whose listing contracts expire before they are sold). If you are in one of these two categories, you can expect to receive many phone calls from real estate agents.
What if your phone number is on the do not call list(s)? Are real estate agents exempt from obeying the do not call lists? Let's look at FSBOs first to find out.
FSBOs
There are two reasons a real estate agent would call a FSBO. First, the agent has clients interested in your property. She would call to ask if you are willing to pay a commission if she brings a buyer with an acceptable offer. If you respond yes, she will make an appointment to bring her clients to see your home. This is a legitimate purpose for calling.
Second, the agent calls you trying to get you to list your home with them on the MLS. This is not a legitimate purpose for calling. However many are taught that since they are only trying to help you with a problem they are not actually selling you anything. You are the one selling (your house) they reason. This is not a legitimate purpose for calling. Now let's look at expired listings.
Expireds
You may receive a phone call from the agent who originally listed your home for up to 18 months after the expiration date of the contract. This is not a violation. However, you may request that agent to remove you from their list and they must not call you any longer. Any other agent that calls a number on the do not call list is breaking the law.
Realtor© Associations Opinon
This is not my opinion. According to both the National Association of Realtors[1] and the Florida Association of Realtors[2], the solicitation by an agent for a listing from a FSBO with a number registered on the do not call Registry is illegal. The fine for violating the national do not call list is up to $16,000 per call, and the fine is up to $10,000 per call for violating Florida law.
You do not have to be bothered with telemarketers, real estate or otherwise. You can report them to the appropriate agencies. One phone call made by an agent to a person listed on the do not call lists could cost as much as $26,000. If you are like me, when I decide I want a product or service I will contact who I want to help me with that product or service at my convenience.
FSBOs and Expireds I am not going to call you if you are on the do not call list because I am not going to do to you what I do not want done to me. And I can't afford a $26,000 phone call.
I specialize in helping frustrated FSBOs and Expireds sell their homes. I can't call you to assist you because your number is on the do not call list. So give me a call at 850-329-5910 and make an appointment for me to diagnose why your home hasn't sold. I will explain how my value-added proactive marketing program can sell your house.
Footnotes
[1]http://www.realtor.org/law-and-ethics/complying-with-federal-regulations/do-not-call-registry "The cold-calling activities of real estate professionals after October 1, 2003 will need to comply with the requirements of the new federal do-not-call registry, based on rules issued by the Federal Communications Commission ("FCC"). Real estate professionals who engage in cold calling activities are now required to comply federal do-not-call rules by October 1, 2003." (note: this is password protected material)
[2]http://www.floridarealtors.org/LegalCenter/HotTopics/Do-not-call-resources.cfm "As of Jan. 1, 2005, telemarketers and sellers (including Realtors) are required to search the registry at least once every 31 days and drop from their call lists the phone numbers of consumers who have registered. FSBO's and expired listings are not exempted from the application of the federal Do Not Call rules."